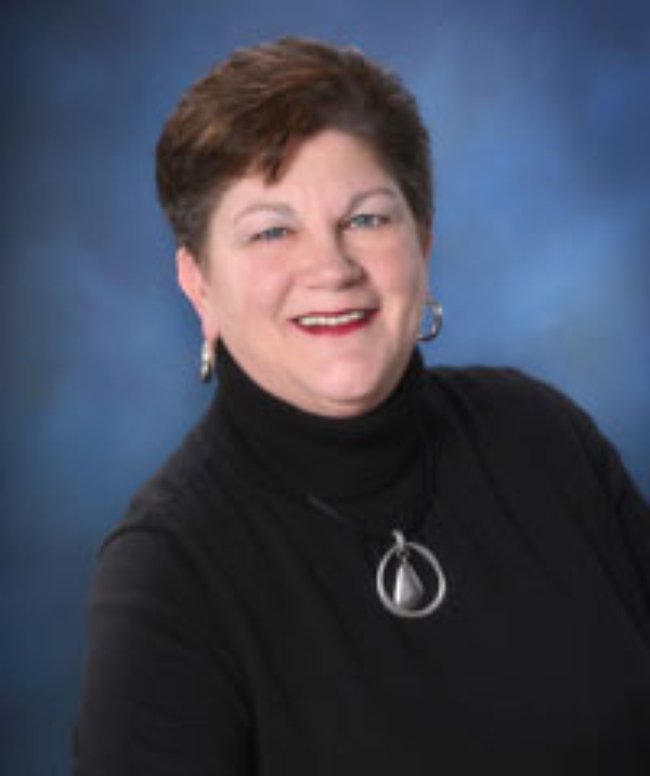 Marsha Marsh
REALTOR®, ABR, SRES
According to the Merriam-Webster dictionary, an entrepreneur is … "a person who is willing to help launch a new venture or enterprise and accept full responsibility for the outcome." According to the real estate community in northwest Pennsylvania and southern New York State, an entrepreneur is … "Marsha Marsh"!
More than 15 years ago, Marsha jumped into a new venture by obtaining her REALTOR license and working part-time, evenings, and weekends at first. After several years she realized that she had found her calling and began pursuing her vision full time to become the best real estate agent in Erie!
In 2007, Marsha Marsh Real Estate Services began servicing the community at 8840 Peach Street. Two new offices were opened in 2011. The Millcreek office, located at 4202 West Ridge Road, is a perfect location to serve the growing number of clients from the West County and provides additional office space and conference rooms to better serve our clients. The Corry office, 38 East Columbus Avenue, serves as a central location for rural Erie County clients and agents. In 2013 Marsha Marsh Real Estate Services became licensed in New York State and the company currently has a broker and two agents licensed to sell in New York.
Marsha Marsh Real Estate Services was founded on Christian values and humble attitudes. The entire organization takes great pride in giving back to the community and to charitable organizations that help improve and strengthen the lives of Erie area residents. "We all make a living by what we get, but we make a life by what we give," added Marsha. "We are dedicated to helping those in need because we genuinely care."
As a female entrepreneur, Marsha attributes her success to honesty, enthusiasm, good character, a positive attitude and good listening skills. Marsha firmly believes that customer referrals have played a major role in the rapid success of Marsha Marsh Real Estate Services. "What better way to gain new business and positive advertising than by a referral from a happy and satisfied customer?" says Marsha. "In fact, we attribute over 88 percent of our business comes from referrals of past clients."
Over the years, Marsha has developed an unparalleled level of trust with all her clients and enjoys being known for her integrity and unsurpassed client service. "Selling real estate is all about building relationships," explains Marsha. "Every relationship is different but they all require honesty, nurturing and attention. I do my best to assist clients in finding the right fit for their needs, their lifestyle and their passions."
Marsha takes advantage of every possible learning experience and opportunity to better herself. She attends conferences and seminars to learn from some of the best agents, brokers and entrepreneurs from across the country. Marsha believes in sharing her knowledge and successes with her agents. She enjoys serving as a mentor and working with agents to help them develop good habits, attitudes and skill sets. "Real estate is the best business in the world," Marsha exclaims. "As a brokerage, we encourage our agents to work hard and to be inspired by what they see and do. We are not 'broker-centric', we are all about our agents."
As a real estate professional, Marsha is a member of the National Association of REALTORS (NAR) and has served on the Board of Directors for the Pennsylvania Association of REALTORS (PAR) since 2010. She is a member of the Greater Erie Board of REALTORS where she served as president in 2010. She was also named "Realtor of the Year" in 2012. Marsha is a Senior Real Estate Specialist and carries several certifications and distinctions including Accredited Buyer's Representative (ABR), Certified Distressed Property Expert (CDPE) and she is a supporter of the REALTORS Political Action Committee (RPAC). Marsha is also pleased to serve on the Board of Incorporators for the Corry Hospital, on the Board of the Erie City Mission, and is vice president of the Erie Chamber & Growth Partnership.
Marsha Marsh Real Estate Services is proud to be recognized as a trusted advisor when it comes to buying or selling real estate in Erie, Warren, Venango and Crawford counties, as well as New York State. When it's time to buy or sell your next property, call Marsha Marsh Real Estate Services at a convenient location near you. A professional REALTOR will be ready to help guide you along the real estate journey or visit www.marshamarsh.com where you will find friendly home search tools, helpful buyer and seller resources, and community information.