Home Buyer Resources
Easily Search for Erie Homes on Our Mobile App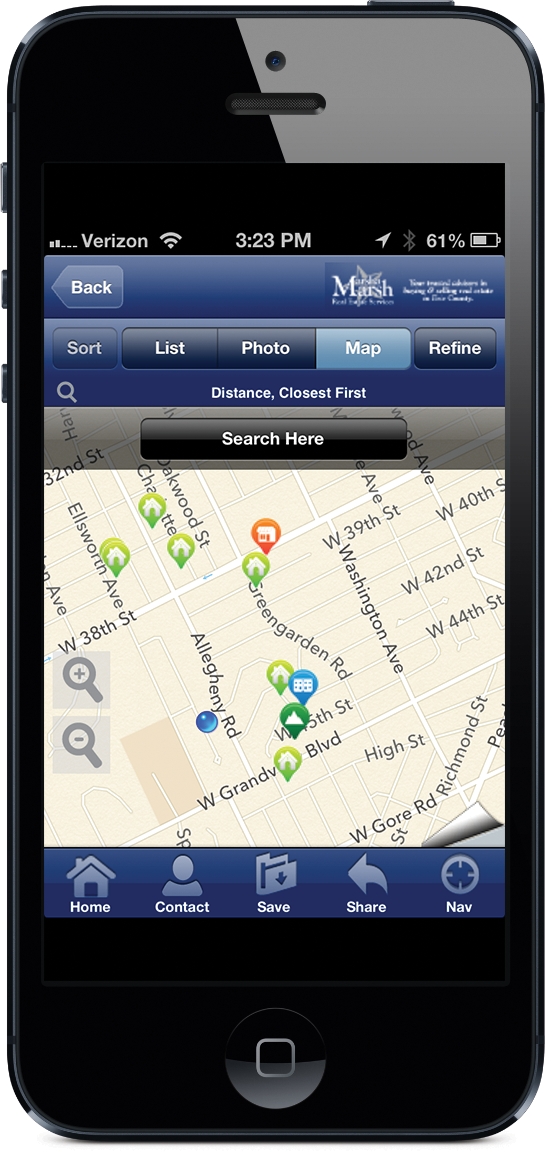 Your home search just got much easier. 
"Search Erie Homes" is an app that lets you instantly access the most accurate and up-to-date listings right on your phone! You no longer have to switch to your computer to search for your dream home; it's now on your smartphone or mobile device for easy access on the go.
And it's all at your fingertips.
Now You Can Easily Access Homes on the Go
Not only can you access all of the homes for sale in the Erie, Warren, Venango, and Crawford County areas right from your phone or tablet, you can also: 
Visit homes for sale near you: On the go and want to see listings right then and there? Use the GPS Search feature and drive by the house nearby to see what it looks like in person.
Save your favorite properties Find a home you like? Save the property to your favorites to show your friends and family later.
Easily schedule showings: Did you just find your dream home? Use the "Contact" feature to call or email Marsha Marsh Real Estate Services to schedule a showing or get assistance. 
And you'll be able to view home prices, square footage, property descriptions, pictures, maps, and more all on the app!
Download Our App — For Free
"Search Erie Homes" is a completely free app, available for iPhone, Android, and other mobile devices. Download the app in iTunes or download the app in Google Play and start searching for your dream home now. It's that easy.